Whether you're a K-beauty novice or just looking for safe and natural products to elevate your skincare game, Korean skincare products undoubtedly need a spot in your beauty rotation. Meet URANG, the K-beauty brand renowned for its commitment to creating organic skincare products that are safe for you and your entire family. Available exclusively at www.BeautyEthic.com, the region's leading natural beauty platform, URANG offers a range of highly-effective skincare products suitable to all skin types.
Developed by Founder and CEO, Jina Lee, URANG was born out of her mission to provide genuine, natural, and organic skincare with inclusivity and purpose. Harnessing the beauty-enhancing qualities of carefully sourced rich ingredients from around the globe, URANG seamlessly combines the forces of science and nature to create a skincare range that is both highly effective and long-lasting.
Some of the best-selling products available exclusively on www.BeautyEthic.com include:
URANG Clarifying Blue Mask at BeautyEthic.com – AED 173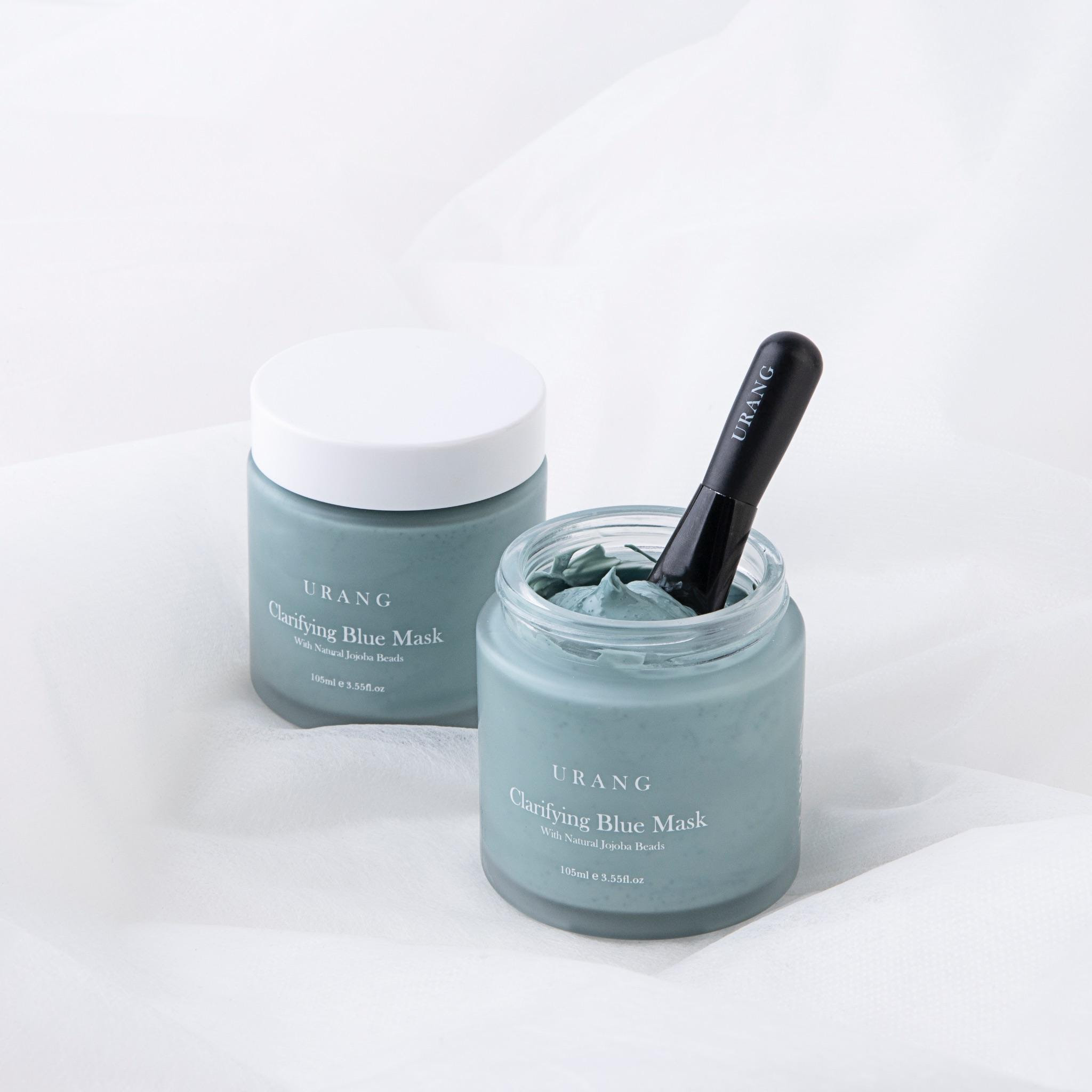 Meticulously designed to clarify and illuminate your skin, the URANG Clay Blue mask has been clinically tested and proven to significantly reduce air pollutants after just one use, unveiling a revitalized and radiant complexion. Fortified with chamomile and eco-friendly jojoba beads, it's perfect for toning and minimizing impurities, blackheads and dust. 
URANG Vitamin Oil Serum at BeautyEthic.com – AED 243
A multi-purpose solution for dry, damaged, mature, and blemish-prone skin, URANG's Vitamin Oil Serum is packed with essential ingredients to enrich neutral skin types. The regenerating serum includes jojoba seeds and rosehip oil with a blend of lavender to leave your skin feeling rejuvenated and vibrant.
URANG Cactus Oasis Cream at BeautyEthic.com – AED 194
Developed from the extracts of the organic Korean cactus, the URANG Cactus Oasis Cream strengthens the skin barrier and creates a moisturized base for all skin types. With ingredients like quinoa protein, rosemary, green tea, chamomile, and aloe vera, it instantly soothes irritated skin.
URANG Pink Everlasting Ampoule at BeautyEthic.com – AED 264
Rich in natural ingredients, the URANG Pink Everlasting Ampoule takes its pink colour from the natural B12 vitamin and everlasting flower water. With a touch of amino acid and the plant-based collagen from the hydrolyzed pea plant for hydration and firmness, it is your go-to anti-aging treatment.
Discover URANG's impressive skincare range exclusively on Beauty Ethic, the region's e-commerce platform bringing the best organic and clean beauty brands to customers across the GCC.
Shop online at www.beautyethic.com.
About Beauty Ethic
Founded in 2022, BEAUTY ETHIC is a Dubai-based E-commerce platform in the beauty space that offers its customers across the GCC – vegan, cruelty-free, organic, and natural products from global, regional, and local brands. Beauty Ethic was proposed from the intense belief in shaping a better future through the choices that we make every day and the love for beauty and wellness.